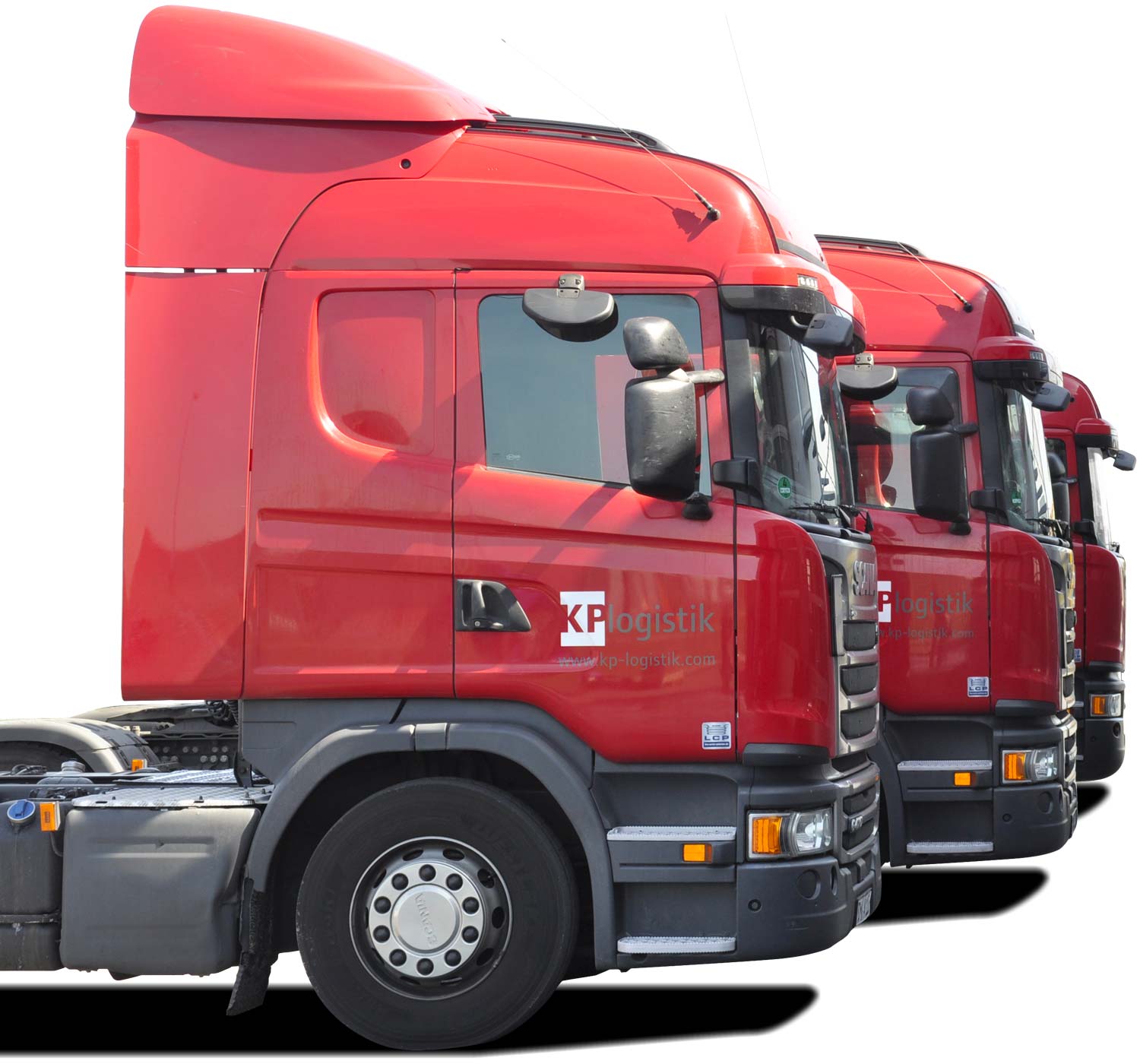 Our fleet is made up of lorries and refrigerated trucks. The lorries are the place of work of our staff and so can be adapted on the job. We therefore ensure high standards and sophisticated technology. For environmental reasons and to lower costs, we have integrated petrol engines into our trucks. Not only is diesel substituted by petrol, but also the emission of diesel particles and CO2 are reduced. We draw on more than 20 years of experience using Scania trucks, provided by our sister company, LKW-Center-Petersen GmbH.
Our refrigerated trucks are FRC certified in accordance with the international ATP Treaty, ensuring an uninterrupted cool chain during loading as well as for longer periods of storage. All of our refrigerated lorries have a tail lift, which permits unloading in almost all locations. In addition, we also have trailers amongst our fleet.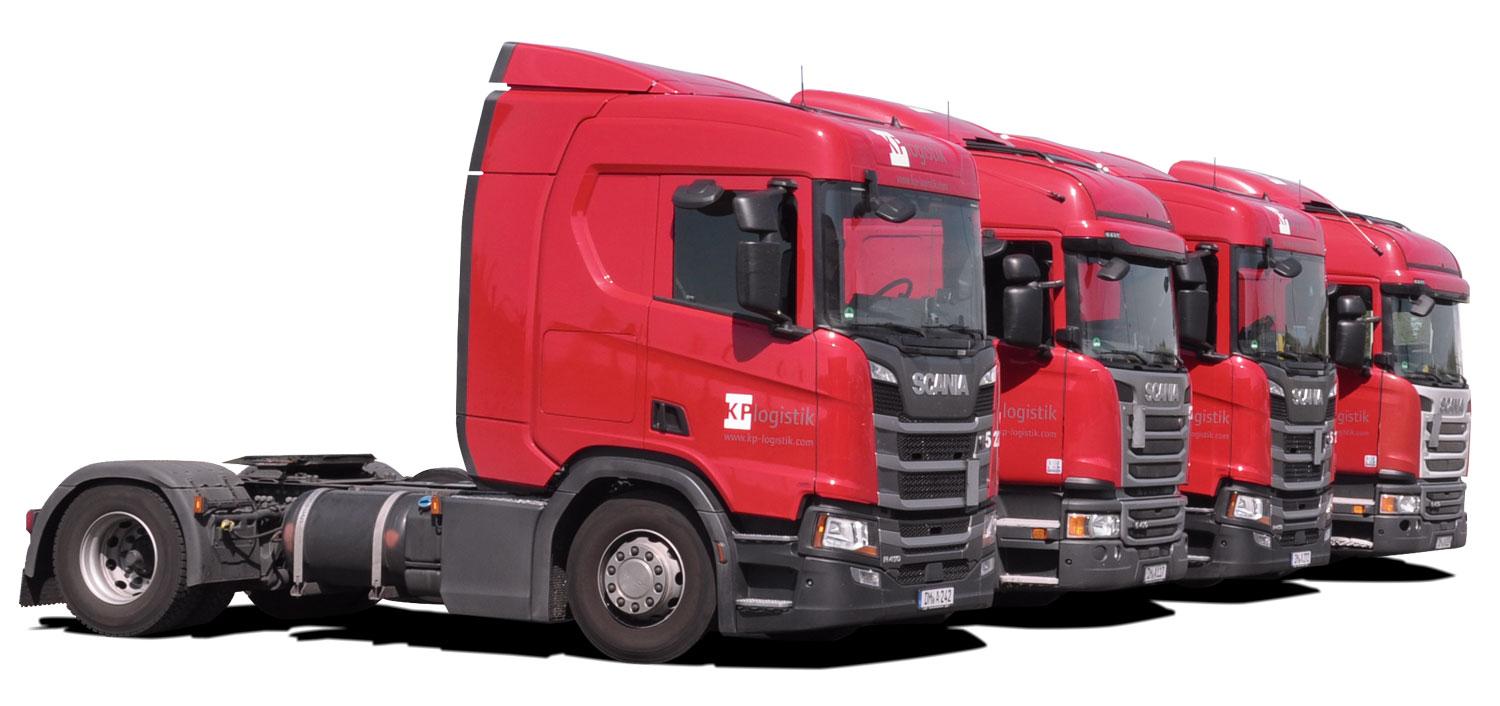 Our History
KP Logistics is a third generation-led family business. It all started in 1959 just outside of Copenhagen. Knud Pedersen delivered milk among other foods with his delivery van. He stood out for his punctuality and reliability and soon became very well-known. Not long later, he was able to win larger clients and so the business began to grow.
At the end of the 1970s, his oldest son, John Peterson joined the business. By the start of the 1990s, the youngest son, Lars Peterson came on board too. Over many years, the organisation enjoyed steady growth so that expansion into Germany was possible. The first German office was set up in Reuterstadt Stavenhagen in the beautiful Mecklenburg-Vorpommern region.
By the end of the decade, the third generation of the family entered the business. David Brokholm, son of John Petersen, took up a position in the company. In 2005 the second German office was opened in Wustermark, strategically located within Berlin's commuter belt.
Today Lars Petersen and David Brokholm sit at the top of the company. With some 150 vehicles and more than 400 employees, KP Logistics is a solid and successfully-led family business with over 55 years of company history.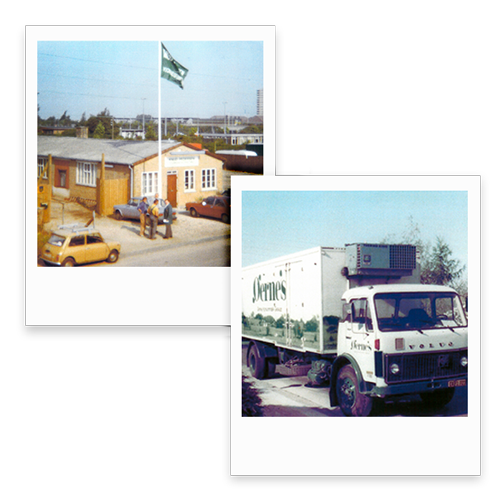 Values
As an organisation, we not only live by our core values but we also continually work to ensure that we maintain them. We believe in our organisation and its services. As such, we know how much it means if others are able to rely on us. We also know how important it is to deliver goods securely and punctually, and to allow others to achieve their own objectives.
Culture
Our business is shaped on trust, reliability, punctuality and security. Together we are more than the sum of our parts. In particular, the individuality and personality of each individual makes us strong and successful.
Sustainability
For us, the success of the company is more than just business performance. We therefore offer ambitious trading in harmony with economic, social and ecological standards, along with fair working conditions, the reduction of emissions and a distinct culture of quality.
Strategy
We look forward. In 2025 we will be crossing borders. In our globalised world, logistics is more than just transportation from A to B. It is a challenging undertaking that is achieved through know-how and innovative technology.