Full Time
This position has been filled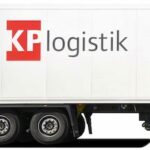 Website KP Logistik Køge A/S
Transport Coordinator.
An exciting opportunity has arisen for a Transport Coordinator within KP Logistik Køge A/S in Denmark.
You will be part of an experienced and professional team of Transport Coordinators in Køge south of Copenhagen in supporting our mayor client with the planning and dispatching of goods from their warehouse.  
Job description.
Dispatching the planned tours and see to it that a continuous update of the tour plan is made.
To see to it that all drivers and subcontractors show up and subsequently sent off on time
To keep a continuous contact with our drivers and handle day to day queries, as well as liaising with our subcontractors.
Ongoing communication with our customers logistics department with updates on deliveries and deviations if any.
Solving unplanned tasks for the customer i.e. arrange last minute transport solutions.
It is a full-time position and you will be working 5 days a week scheduled with changing shifts morning and afternoon.
You will have week-end shifts every third week. Work on bank holidays will occur.
What are we looking for?
You have demonstrable experience operating in a dispatching position with knowledge of tour and crew planning.
You have good knowledge of the rules on driving and rest times.
You know how to lead and motivate others.
You have sensible IT skills on a user level.
You work in a structured way and are good at following procedures
You are able to make decisions of your own, but even so you want to be part of a dedicated team
You have a good overview and keep calm in pressured situations.
What do we have to offer?
We offer an exciting and varied job with the possibility to take a great responsibility and to make a difference. Our team is capable to manage demanding clients with transparent processes, a good structure and a smooth cooperation.
We offer a competitive salary according to qualifications, a workplace pension with a favorable health insurance included and in addition you´ll have 30 days annual leave.
Sound interesting?
Apply the vacancy by writing our Operations Manager, Mr. Michael Bøger, on his mailadress MichaelB@kp-logistik.com .
About us.
KP Logistik was founded a little over 60 years ago and has over the years achieved significant success as a logistics company with many years of collaboration with leading players in retail. KP Logistik is a family owned company and we currently have branches in Denmark and Germany with over 400 employees.
Ihr Kontakt:
Hr. Borowicz (D,PL,EN) 
Tel. +49 (0)33234 209112
Ostsee Hanse Holding GmbH
Preetzer Straße 1
17153 Stavenhagen