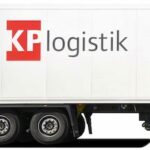 Website KP Logistik Wustermark GmbH
What should you bring with you?
good secondary school leaving certificate / secondary school leaving certificate
previous internships or other office work
Enthusiasm for economic interrelationships and coordination of man and machine
Strong communication skills
knowledge of English
What can you expect?
Reading and applying circuit, assembly and networking diagrams using electronic communication devices
Finding and correcting faults and malfunctions with the help of modern fault diagnostics
Maintaining and repairing trucks and trailers
Carrying out prescribed inspections
Carrying out quality assurance measures for our own fleet of vehicles
What can we offer you?
practical vocational training in a leading logistics company with international customers
independent work and further training during your apprenticeship
chances of being taken on after passing the final examination
Travel allowance for your journey by public transport to vocational school
Subsidy for technical literature for your apprenticeship
Trainee shared apartment
What else is important to know?
Application documents/application portfolio:
Cover letter desirable
complete curriculum vitae in table form (current times are always at the top)
personal data
work experience
school education
computer skills
foreign languages
hobbies, driver's license if applicable
Copies of your last two school reports, if applicable, internship evaluations, etc.
Are you interested? Then we look forward to receiving your application. Please do not hesitate to contact us if you have any questions.
Your Contact:
Hr. Borowicz (D, PL, EN)
Tel. +49 (0)33234 209112